Hi there I hope you all enjoy some lovely wheather summer is here!!!!!!!
For today however I would like to share a "cold" card with you.
I hope you have seen Create a smile is moved and back in bussiness with some lovely sales on their stamps. Especially the Christmas stamps so since you can't start early enough with your christmascard stash I thought it would be the opportunity to get those stamps out.
I started with a topfolded white cardbase and diecut out of some patterned paper a rectangle.
Diecutted two tags with the lovely tags medium die and some little labels out of white cardstock.
I made a heart in the upper tag thus creating a shakertag with some transparancy behind the heart.
Stamped the little images and copic colored them. Gave them some extra interest with a white gelly pen. I adhered everything to the card and placed some sequins and some enamel stickers to finish of the card. Some twine and my christmascard was done.
Stamps;
Snowdance mini set,
Cool Buddies.
Cool cuts ( dies) ;
Double Stitched rectangles
,
Lovely tags medium.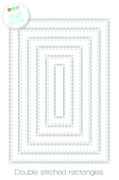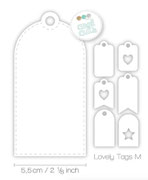 Enamel stickers;
Snow dance
Just look for yourself if you find some great stamps for a reduced prize they are awesome and please share what you create with them.
Have a great week;
Hugs Anja