We are only 4 days away from Christmas so here are some last minute tags/cards I would like to share with you.
I don't know about you but somehow I always have to do some last minute cards or giftwrapping tags for Christmas. So for today I would like to share with you some spinnertags I made to go with some christmaspresents.
I first diecut 4 banners out of white cardstock. Two of them I inked up using two different stencils. Next I stamped the two images and to create the spinner I mirror stamped them also. Did some quick coloring and fuzzy cut them. Diecut a circle out of the banners and placed some thin wire between the images and the two banner diecuts. To finish it up I diecut the little banner out of white cardstock and placed it on top. Some ribbon and twine and an embellishment and stamped the sentiment.
Stamps;
Cool Buddies
,
Make a Wish
and
Smiling Snowflakes.
Dies;
Stacked pierced banners.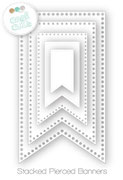 Stencil;
Nautical stars
In the past we have showed the mirrorstamping before but just a reminder it's very easy you can either use some big solid stamp or some transparancy to stamp your image you want to mirror and then stamp it on your paper.
When you diecut the circle out of your banner make sure to tape it and the two banner diecuts together so you will have a matching diecut circle.
Here I used a rather thick wire when you use some thinner wire the image will spin easier.
Have a great week and a very merry Christmas.
Thanks for stopping by,
Anja