Hi there today I would like to share with you a card featuring the sophisticated shells cling stamp.
Have you noticed that create a smile has some very pretty cling stamps in the shop? One of them is the sophisticated shells stamp. I would like to feature this one in today's card.
I started with a topfolded card and used some watercolor paper.
First I smeared some different distress ink colors onto the paper and splashed some white panit when it was dry.
I took a vellum piece and clear embossed the shells stamp.
I fuzzy cut part of the stamped image.
Stamped the narwhals and colored them. Also cut themm leaving a little white outline.
I adhered the vellum onto the card and placed the narwhals.
To finish of the card I used some torn washi-tape, some enamel stickers and the sentiment onto a white fishtail.
Stamps;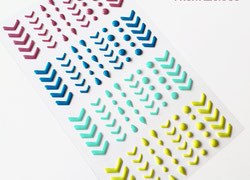 Washi-tape;
Dark Aqua Chevron.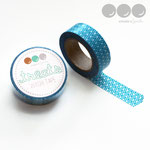 We love to see what you come up with and we have another new challenge of the month so please join in the fun.
Have a great week;
Anja